Indiana Lean Six Sigma Yellow Belt Training and Certification

The goal behind the implementation of Lean Six Sigma is to bring into practice the methods which bring value to the organization. This is usually done by enhancing efficiency, reducing waste production, and, most importantly, reducing the risk associated with error production.
If you are looking for the implementation of procedures that could benefit your firm, Lean Six Sigma is an option worth considering. Many organizations and individuals do not know about Lean Six Sigma and how you could benefit from it. But you should know that the benefits of Lean Six Sigma are huge.
And we at Lean Six Sigma Experts of Indiana will help you find the benefits. Our professionals will offer proper guidance and consultation, to help you make a great future in your career. We're a Lean Six Sigma consulting, training, and implementation company in Indiana.
Our aim is to help companies and individuals discover the true potential of Lean Six Sigma. If you need deeper insights on Lean Six Sigma, read along. This article contains details about Lean Six Sigma and some commonly asked questions regarding the same.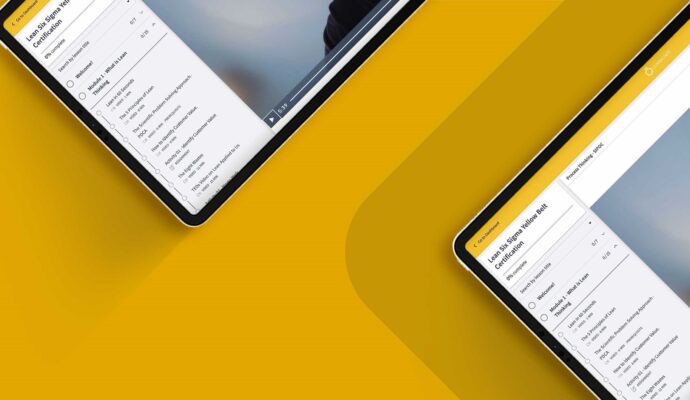 Lean Six Sigma Yellow belt certification
The Lean Six Sigma yellow belt level of training teaches the organization about understanding Six Sigma methods. It aims to make the students ready for participation in Lean Six Sigma projects.
Typically, the Lean Six Sigma yellow belt professionals work part-time under the higher authorities. The individuals who are just beginning the Lean Six Sigma journey, achieving yellow belt certification, are an effective way to improve this methodology's exposure. The typical job of a Lean Six Sigma yellow belt is:
Data mining

Carrying out functions given by the manager

Completing daily task

Help to increase the overall value of a process
A Lean Six Sigma yellow belt project is a gateway for Green belt level training. When you have basic knowledge about the LSS principles, moving up the ladder becomes easy. 
What are the positions that can be attained after Lean Six Sigma Yellow belt certification?
Lean Six Sigma Experts of Indiana has been providing yellow belt coaching for a long time. From what we have observed, Lean Six Sigma Yellow belt holders can be appointed as:
Continuous Improvement Manager

Production Team Leader

Manufacturing Team Leader

Business Analyst

Business Process Analyst

Business Consultant

Here are some commonly asked questions which are asked by the public.
Why should you choose Lean Six Sigma for Lean Six Sigma certification services?
People prefer us and have regarded us as the best consultants in the state of Indiana simply because we have proven ourselves to be unique. We have special methodologies and ways to train the students too.
Once you join us, you can have unlimited access to the e-learning material, including recorded lectures, projects, and other material available. There are many additional benefits that you may get, such as anytime clearing of queries before your exam, special trainers that will be guiding you personally, and much more.
If you want to make a deep hold on this, join Lean Six Sigma experts in Indiana. Make your dream of an influential position at your job come true with us. Our consultants and trainers have always created unique strategies to ensure success for thousands of individuals and hundreds of employees. All you have to do is grab your phone and dial your number. We will be glad to serve you!
There are so many areas or regions where we offer these services with most of them being cities.
However, if you need any of these services, you need to contact us. The list below comprises the areas where we offer these services.